I live in a small rural town in Dorset – in the most northern, most sparsely inhabited, not-the-bit-where-the-money-is part of the county.
I live in the bit where tractors drive, and there are only a few A roads which carry all the traffic (which is moving from elsewhere in the country to the bit-where-the-money-is part of the county, obviously). You can imagine that potholes are a constant hazard to watch out for when driving – anything but a 4×4 needs eagle eyes.
Roads upkeep seems to get a low priority in the county budget round here.
And then there's MY road…
This is a paid collaboration with LeaseCar.UK, who have compensated me for sharing with you their latest reserach. All opinions & reviews are my own.
Because whilst my house address is on a fairly busy (for us) B road, at the back is an un-maintained minor road where we park our cars. There are about 25 houses which this road serves as the access for, and niether the Housing Assocaiation (who own a nube rof the hoses) or the coucnil will take responsibility for the upkeep. Which means there's more pothole than road. Simply walking down it after dark is an adventure, and you find yourself gritting your teeth and grimacing every time you drive in or out.
So naturally when I saw the title "Which location is the pothole capital of the UK?" I shouted "DORSET!" quicker than you could blink.
But no. Not true!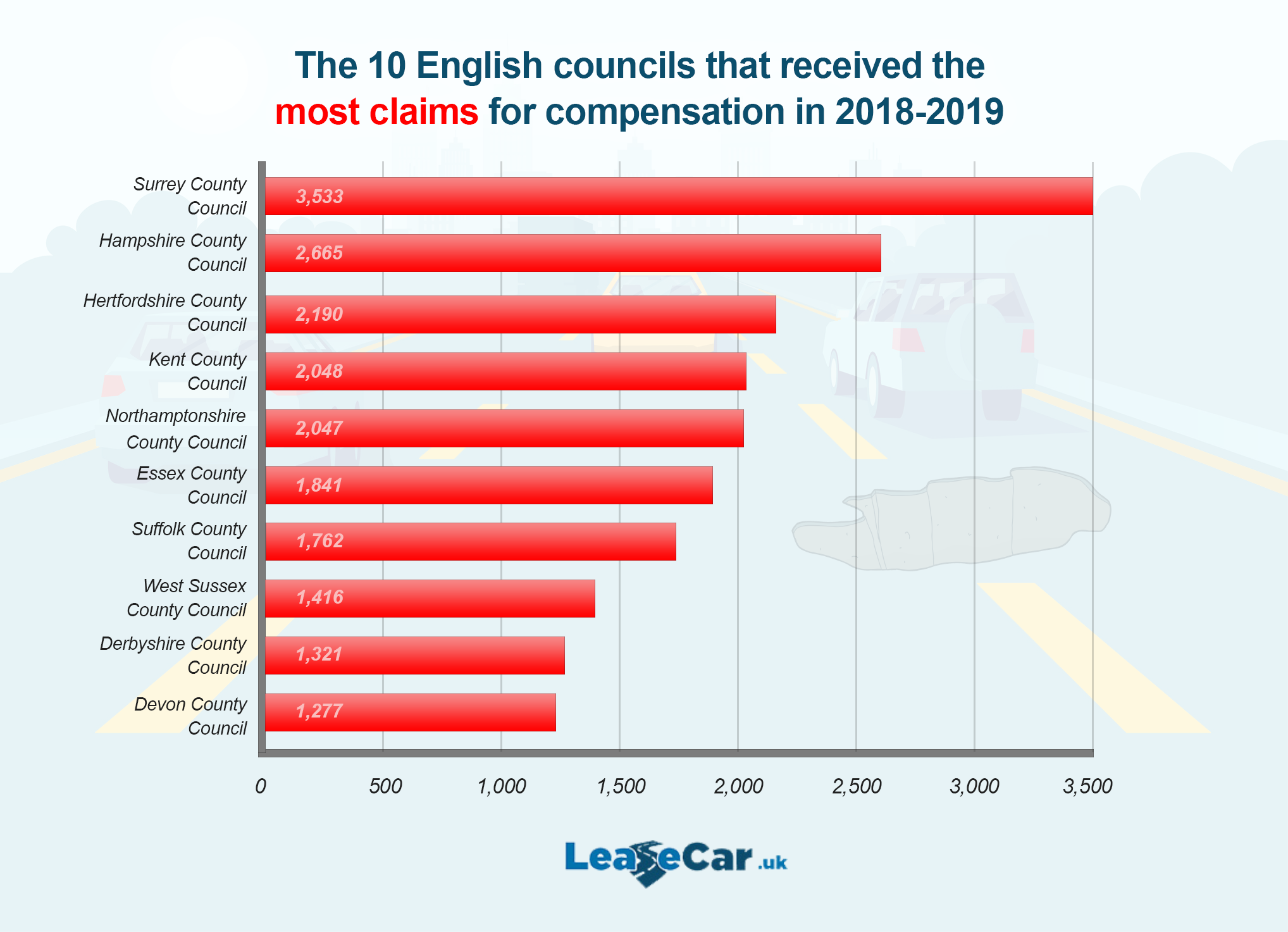 Woe to you, Surrey Council! WAY out ahead in the league table.
We can reveal that out of all the councils we contacted, a total of 37,578 claims have been made, amounting to an eye-watering £3,520,538.38 being paid in compensation.

Leasecar.uk 2020
Not terribly surprising, though, is that the majority of the councils who received the fewest claims are in some of the wealthiest areas – I wonder if this is because a) they have the budget to fix the roads, b) are too frightened of the bills for fixing Audis and Porsches if they don't, or c) more affluent community residents simply don't think about claiming compensation from the council?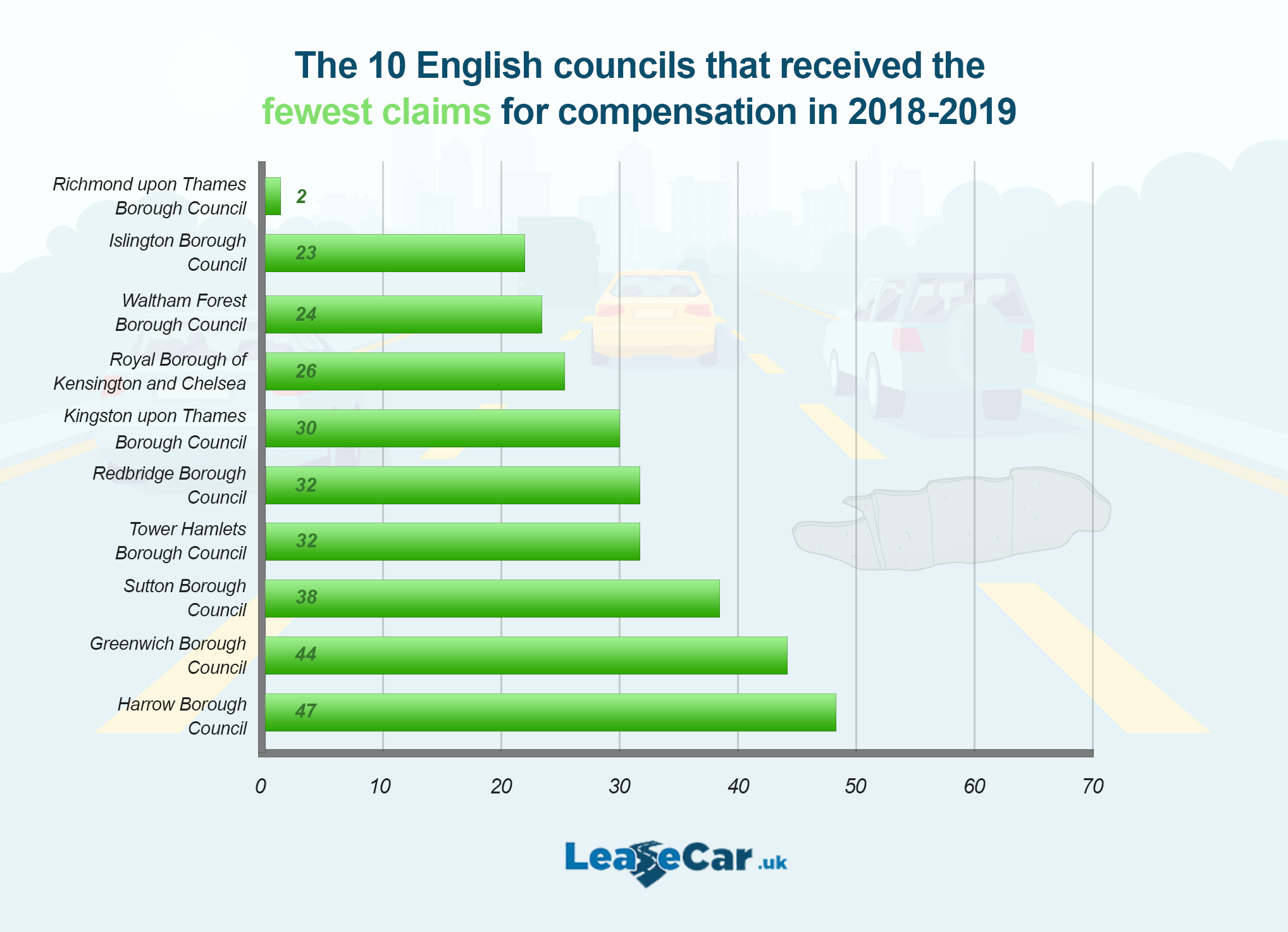 Have you ever suffered damage to your car from a pothole? Did you claim from the council or from your insurance? Apparently there may well be issues in getting insurance companies to pay out on pothole claims – in that article, Admiral Insurance warn drivers to think about just how much damage there is before they make a claim on their car insurance. Fully comprehensive policies will cover you, of course – but at what overall cost?
It's possible that minor damage will only be slightly more than your policy's Excess fee, but will then hit your No Claims Discount, of course. Occasionally the damage can be severe and costly – according to the AA:
If you hit a deep pothole – even at quite a slow speed – you could damage your tyres, wheels and steering alignment.
They offer an excellent guide on what to do if you hit a pothole – definitely worth a check through, it also covers how to claim from your local council.